On 05 June 2023, the Land Registration Authority (LRA) begins its first Monday of June with a flag raising ceremony led by LRA Administrator Gerardo Panga Sirios. During the ceremony, LRA officials and employees welcomed Atty. Teodoro "Judo" Bonifacio, Jr. as the newly appointed Deputy Administrator of the LRA.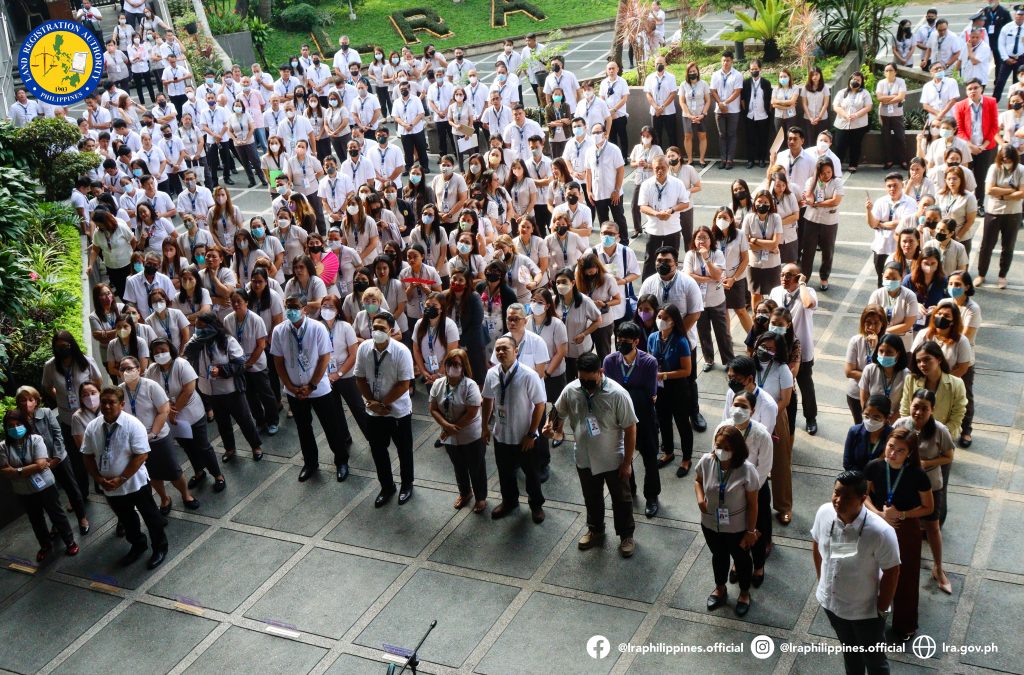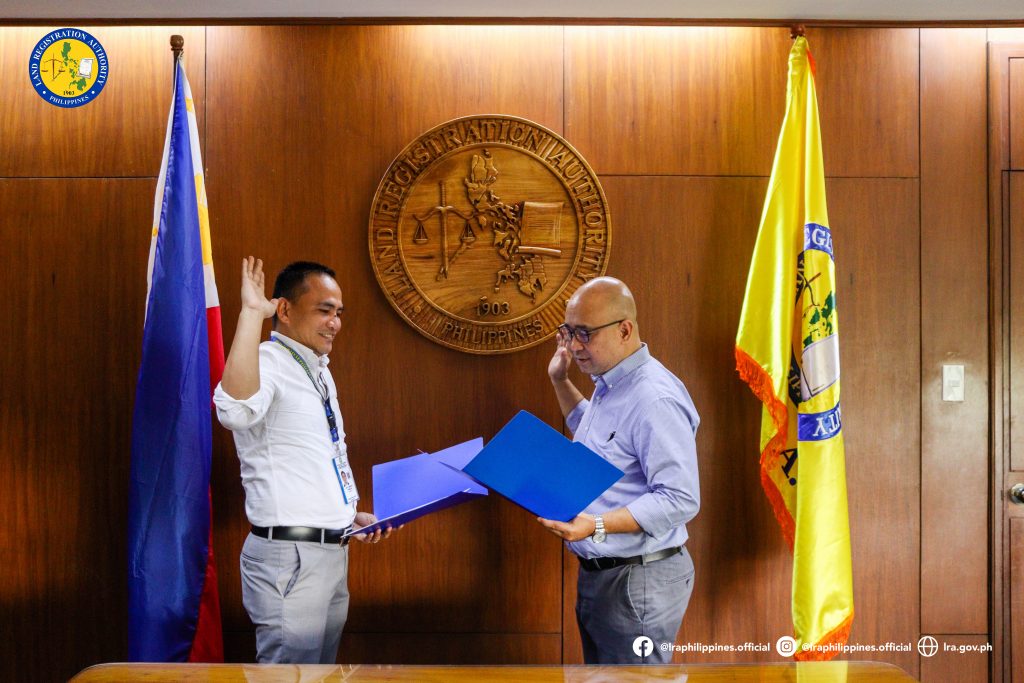 The ceremony was followed by the oath-taking ceremony of the newly appointed and promoted Deputy Registrar of Deeds and LRA officers, administered by LRA Administrator Sirios.
As part of the Authority's mandate, Administrator Sirios challenged the employees to continue the delivery of efficient and quality public services and commit to effectively implement the laws and regulations relative to land registration.