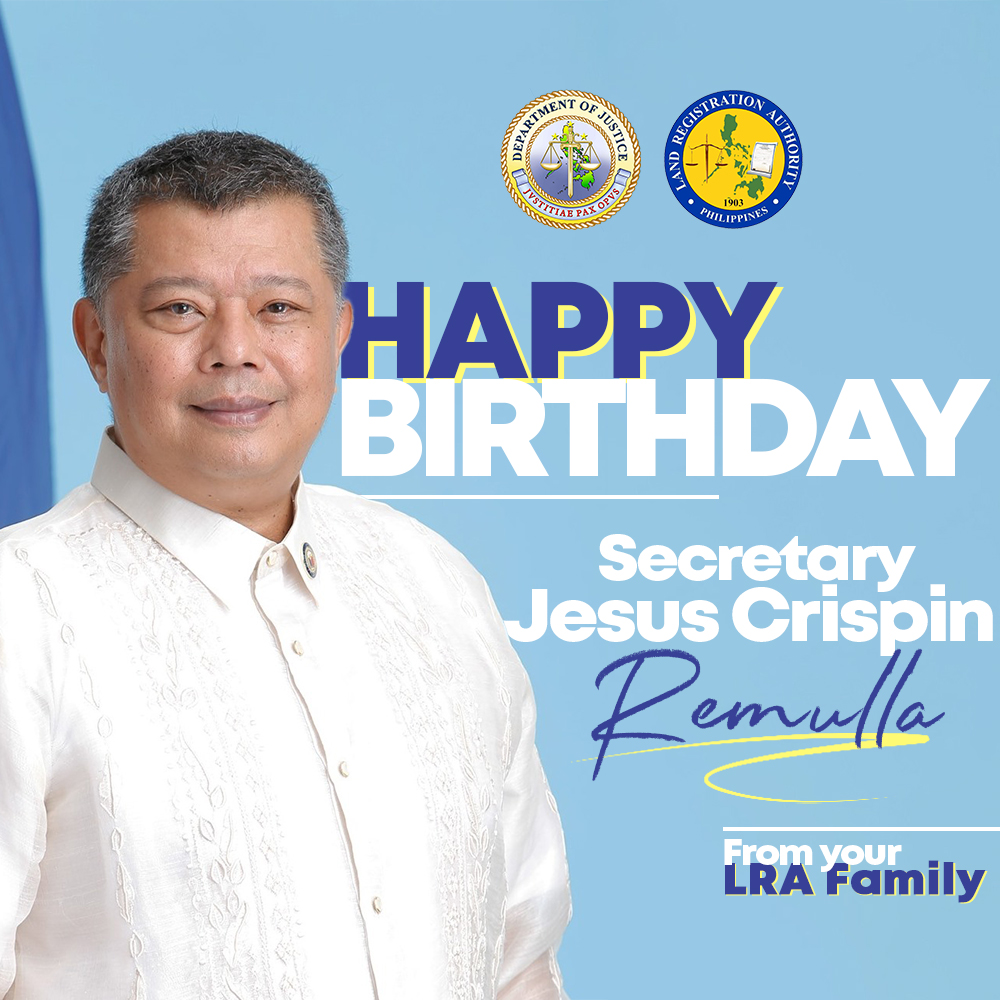 The Land Registration Authority wishes the strong and wise leader of the Department of Justice – Philippines, 𝗦𝗲𝗰𝗿𝗲𝘁𝗮𝗿𝘆 𝗝𝗲𝘀𝘂𝘀 𝗖𝗿𝗶𝘀𝗽𝗶𝗻 𝗖. 𝗥𝗲𝗺𝘂𝗹𝗹𝗮 a prosperous birthday.
We salute you for your continuous commitment in upholding the Justice System of the Philippines. May all your wishes for your family, friends, and beloved country may be fulfilled.
𝗛𝗮𝗽𝗽𝘆 𝗕𝗶𝗿𝘁𝗵𝗱𝗮𝘆, 𝗦𝗲𝗰𝗿𝗲𝘁𝗮𝗿𝘆 𝗥𝗲𝗺𝘂𝗹𝗹𝗮!
#HappyBirthday
#DOJSecretary