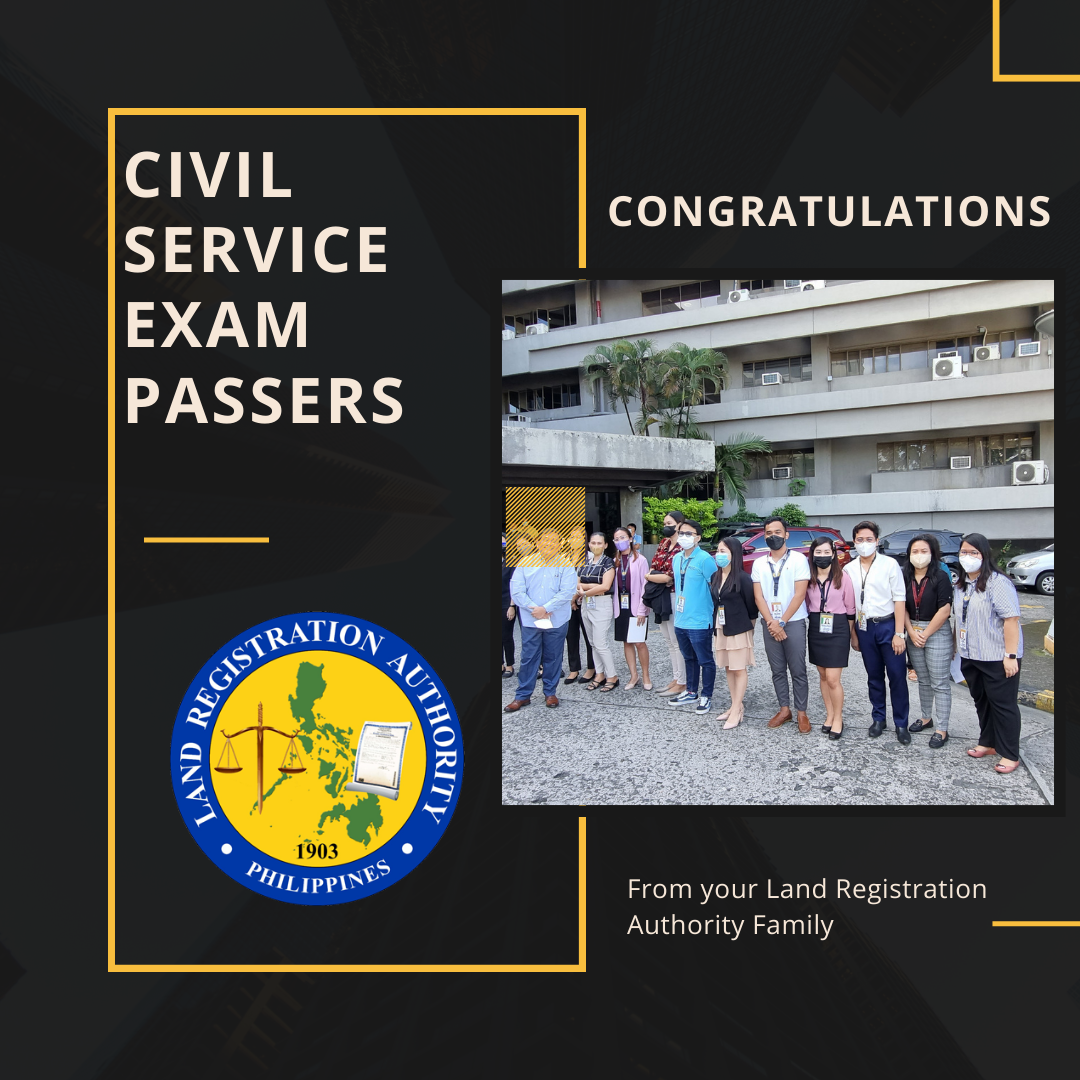 The LRA congratulates its personnel who passed the Paper and Pencil Test given by the Civil Service Commission last August 2022.
Professional
1. Mark John J. Agustin
2. Eunalize E. Zapanta
3.Kareen D. Umbaligan
4.Vironica A. Macabenta
5.Joana Marie O. De Guzman
6.Princess Mae Camiloza
7.Janice P. Caparuso
8.Marianne Ramos
9.Lowell Lagrosas
10.Bernadette V. Salva
11.Jannylyn Souribio
12.Errol Advincula
13.John Christopher Catungal
14.Rae Vincent Guino-o
15.Adrian chester cunanan
Sub-Professional
1.Noralyn P. Canencia
2. Areeya R. Ojascastro
3.Marnie D. Anunciado
4.Sheryl T. Subion
5.Zoe G. Gonzales
6.Lexer-Kim Y. Mateo
7.Rodolfo C. Villegas Jr.